Meng H. Lim elected Superior Court judge for the Tallapoosa District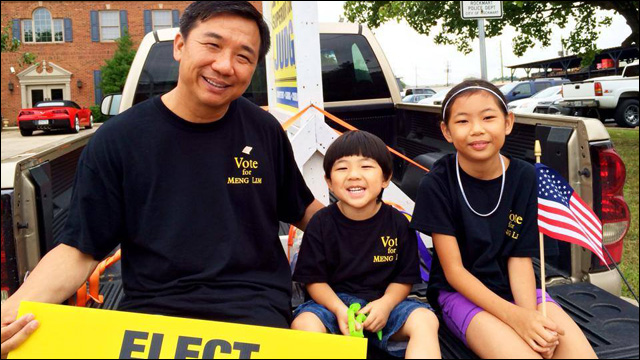 Last week in Georgia, voters in Polk and Haralson County made history, electing Meng H. Lim as Superior Court judge for the Tallapoosa district. The win makes Lim the first Cambodian American -- ethnically Chinese Cambodian, actually -- and the first Asian Pacific American ever elected to a Superior Court judgeship in Georgia.
Polk, Haralson voters choose Lim for Superior Court Judge
Lim was in first place but didn't win a clear majority for the seat in the May 20 election. In last week's runoff, he took a majority of the vote in Polk County -- 1,812 votes to 1,544 for Polk County attorney Chuck Morris. In his home county of Haralson, voters turned out 2,174 to 927 in favor of Lim.
Lim's family immigrated to the United States from Cambodia when he was 9. Here's a little more background on the newly elected judge, according to his campaign's
Facebook page
: