Not necessarily the angriest, just the most viewed posts of 2015.
Here we are at the close of another eventful year. So here are the Angriest Posts. Not necessarily the angriest, just the 100 most viewed and shared posts from this blog in 2015, based on website metrics.
Where does the time go? One last look back: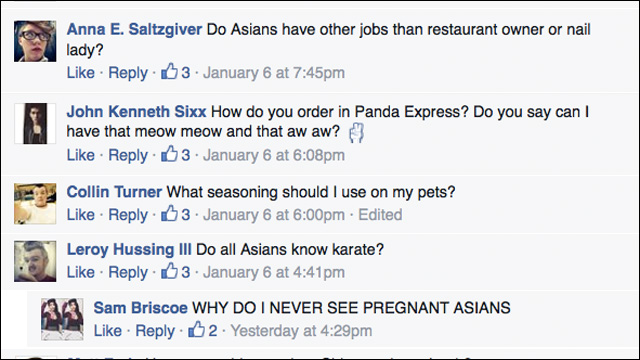 1.
BuzzFeed turned to Facebook for questions to "Ask An Asian." You can guess what happened.
This comment thread is a big box of ignorance bust wide open.
2.
Donald Trump mocks Asians in campaign speech
"We want deal!" Republican front-runner impersonates Chinese and Japanese negotiators.
3.
Ernie Reyes Jr. is fighting for his life
Veteran actor/martial artist is suffering from kidney failure and needs your help.
4.
Jeb Bush on Anchor Babies: "Frankly it's more Asian people."
And this is how a presidential candidate throws Asians under the bus. Wow, that was easy.
5.
Chinese People Try Panda Express For The First Time
Taste testers of Chinese descent sample greatest hits from the fast food chain's menu.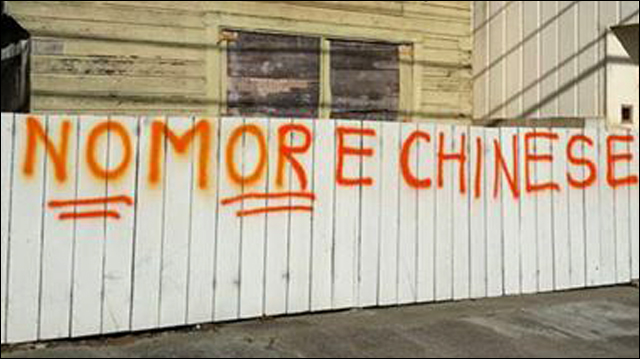 6.
Who is spray-painting "NO MORE CHINESE" in San Francisco?
Multiple instances of anti-Chinese graffiti found in the Portola neighborhood.
7.
Aziz Ansari unleashes Twitter fury on Rupert Murdoch
It's all #RupertsFault.
8.
Watch this couple's epic one-take wedding music video
Robert and Teresa enlisted the help of 250 wedding reception guests.
9.
Stella Abrera Promoted to Principal Dancer at American Ballet Theatre
Abrera becomes the company's first Filipino American principal ballerina.
10.
26 Questions Asians Have For White People
"Why do you always ask me where am I really from?"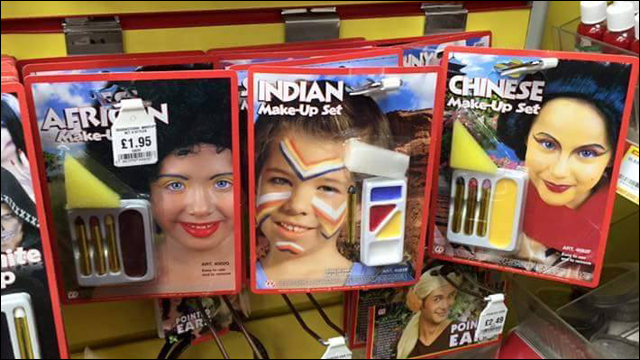 11.
Halloween is coming. Don't wear these racist costumes.
From "China Man" to "Shanghai Hottie," here's a roundup of questionable Asian-themed costumes.
12.
Sorry, that Maroon 5 music video is fake.
Turns out, the band did not crash anybody's wedding. Those weren't even real weddings.
13.
Mia Matsumiya received your messages, creep. Now she's posting all of them.
Self-described "perv magnet" has archived over 1,000 messages from "creeps, weirdos and fetishists."
14.
Students hurl racist chants at high school basketball game
Classy fans at Esperanza High yelled "Jackie Chan" and "shrimp fried rice" at Reed Nakikihara.
15.
A Japanese American internee's rejection letter from Yale
Correspondence tells the story of a young man's pursuit of higher education from behind barbed wire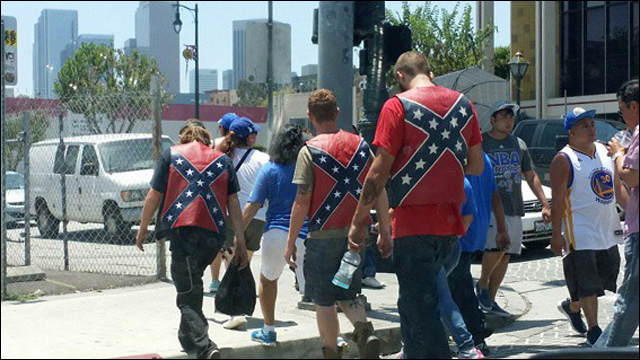 16.
These assholes walked through Chinatown wearing the Confederate flag
Fuck these guys.
17.
Awesome photo of "Umbrella Dad" goes viral
Father's soaked shirt is giving folks the feels.
18.
Starbucks employee accuses customer of stealing secrets
"If you want steal our stuff for your store in China, go ahead, we're fine with that."
19.
Conversations with My Parents in & English
Guest Post by Connie Sun
20.
This is how Bloomingdale's celebrates the Lunar New Year.
What a convenient cultural shorthand.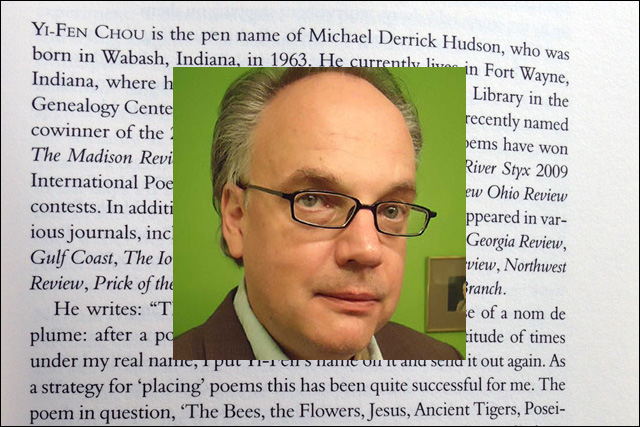 21.
Meet the white guy submitting poetry as "Yi-Fen Chou"
The poetry of "Yi-Fen Chou," aka Michael Derrick Hudson, is featured in 'The Best American Poetry 2015.'
22.
Suspect arrested for racist "NO MORE CHINESE" graffiti
62-year-old John Schenone is charged with five counts of felony hate crime and five counts of felony vandalism.
23.
ABC orders Ken Jeong's 'Dr. Ken' to series
ABC just doubled the number of Asian American families on prime time network television.
24.
Jerk customer's anti-immigrant "tip" draws internet fury
"Tip for U.S. citizens only."
25.
An Open Letter to Asian American TV Watchers
'Fresh On The Air' by Jeff Yang and Louie Chin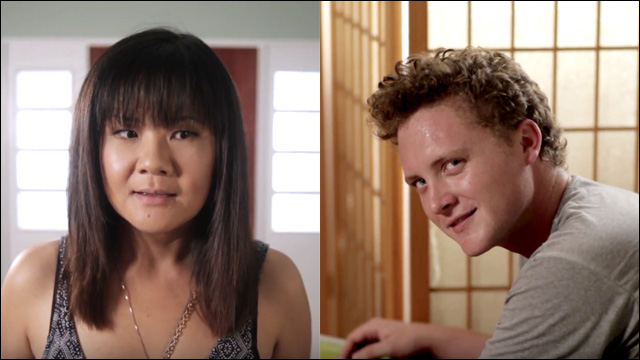 26.
When You Realize He Has Yellow Fever
Jenny Yang re-enacts a real-life encounter with a particularly acute case of the fever.
27.
First grader suffers fractured skull in bullying incident
But his school claims he slipped on a pencil.
28.
Impatient patron leaves racist "tip" at Thai restaurant
"HURRY THE FUCK UP ZIPPERHEAD"
29.
Misty Copeland jammed with Yo-Yo Ma on 'The Late Show'
Stephen Colbert welcomed the celebrated ballerina and cellist for a special performance.
30.
Inmate found hanging in Houston city jail cell
38-year-old Hung Do apparently used his own clothing to hang himself.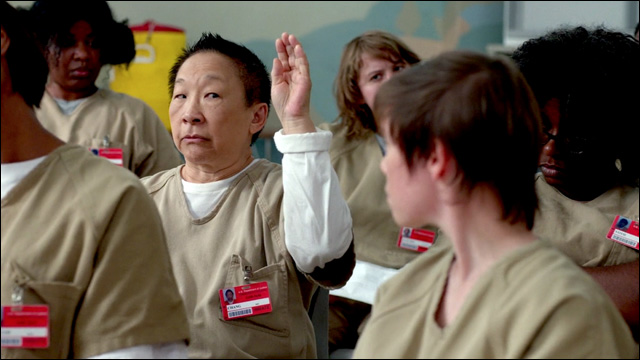 31.
All (two) Asians look alike on 'Orange Is The New Black'?
Rolling Stone's 'Best TV Shows' list confuses Netflix series' two Asian American characters.
32.
Hey, Racist Vandal. We fixed it for you.
Community members respond to anti-Chinese graffiti in San Francisco's Portola neighborhood.
33.
Who run the world? White girls playing Oriental dress-up.
Dance video to Beyonce/2NE1 suddenly gets all Asian and shit.
34.
Jenny Yang's Smartass Answers for Your Dumbass Questions
"Actually, I'm not that good at math."
35.
All The Asians On TV: Fall 2015 Series Premieres
Here are the new scripted shows featuring actors of Asian descent. We counted.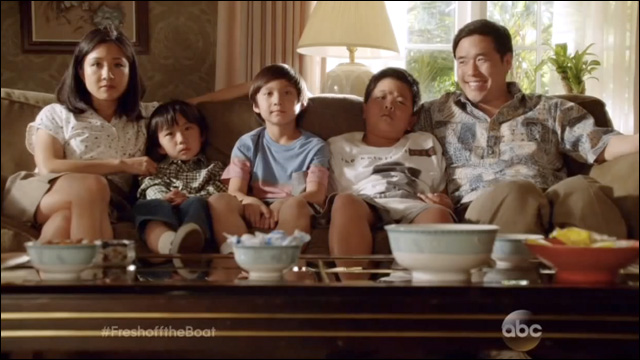 39.
ABC is getting America ready for 'Fresh Off The Boat'
Meet the Huangs.
40.
Stanford student arrested for poisoning classmates
26-year-old graduate student Xiangyu Ouyang spiked water bottles with a chemical.
38.
An Open Letter: Why Co-opting "Transracial" in the Case of Rachel Dolezal is Problematic
Please direct all media inquiries to Kimberly McKee, PhD at mckee.kimberly@gmail.com.
39.
Brooklyn kids arrested for harassing Chinese seniors
Groups of teenagers have been terrorizing Asian-owned businesses in Bensonhurst.
40.
Watch the trailer for ABC's 'Dr. Ken'
Ken Jeong stars as a doctor balancing medicine, marriage and parenting.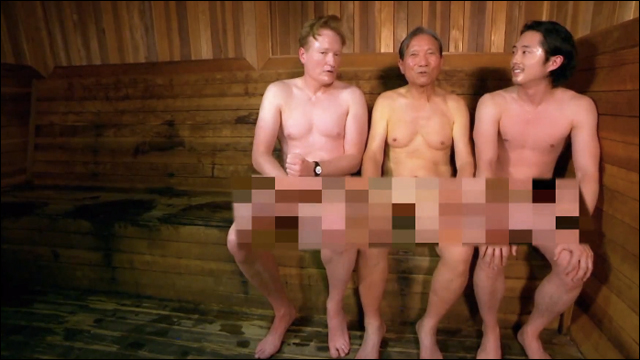 41.
Steven Yeun and Conan Go to the Korean Spa
A painfully hilarious adventure of sweating, touching and nudity.
42.
Suspect identified in attacks on Asian women
In a possible suicide note, Tyrelle Shaw describes the assaults as "The Nose Game."
43.
All of the Asians in 'Star Wars: The Force Awakens'
SPOILERS SPOILERS SPOILERS SPOILERS SPOILERS SPOILERS SPOILERS SPOILERS SPOILERS
44.
Somebody got yelled at for this 'Fresh Off The Boat' tweet
Show's official Twitter account posts offensive promotional image.
45.
Cute Central Park dance video turns into surprise proposal
To the tune of Frank Sinatra's "You Make Me Feel So Young."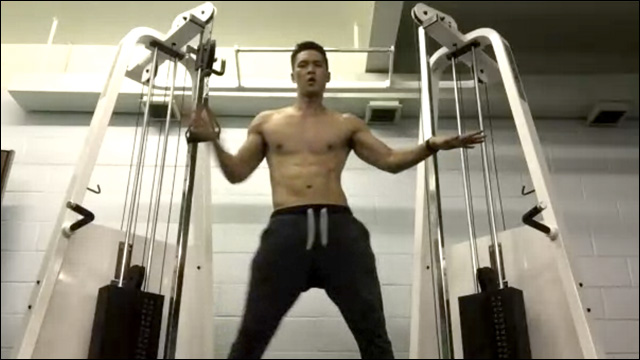 46.
Harry Shum Jr posted a video. With dancing. And muscles.
Welcome to the Shirtless Shum Workout.
47.
Yale student dies in apparent suicide
20-year-old sophomore Luchang Wang was found dead in California.
48.
Angry Reader of the Week: Eugene Lee Yang
"If you Google me, you'll inevitably see my butt. Sorry, Mom."
49.
TMZ airs racist segment mocking Kpop group EXID
Reporting includes predictably stupid faux Asian accent.
50.
Steven Yeun Wants You to Know: Not All Asians Look Alike!
Also: Steven is fed up 'The Walking Dead' nitpickers.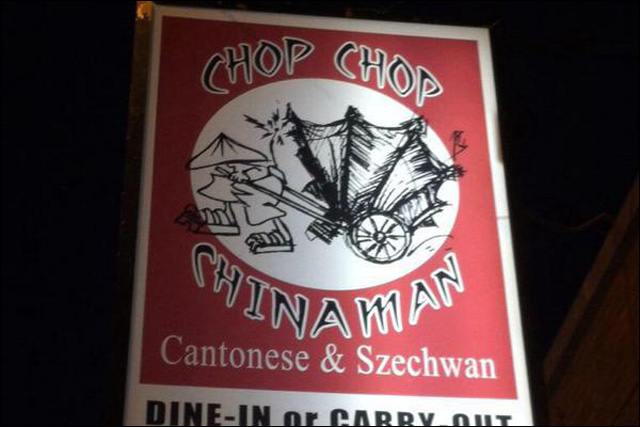 51.
Who the hell calls their restaurant "Chop Chop Chinaman"?
Chicago woman arrested for defacing racist restaurant sign.
52.
Piece of shit ex-cop Daniel Holtzclaw found guilty of rapes
Former Oklahoma City police officer convicted of 18 of 36 sexual assault charges.
53.
Enter the White Privilege
By Keith Chow. Cross-posted from The Nerds of Color.
54.
Bikers plead guilty in 2013 motorcycle mob attack
All but three of the eleven men charged have pleaded guilty in the attack on motorist Alexien Lien.
55.
'Twilight' director to film love epic set in ancient China... starring a white person! Of course.
Catherine Hardwicke will direct 'Loulan,' a "sweeping romantic epic" set in an ancient Silk Road kingdom.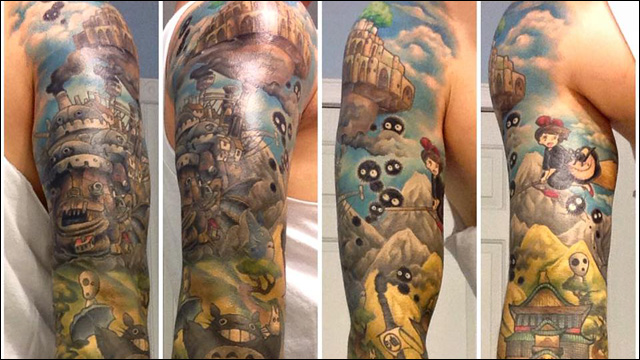 56.
Holy crap, look at this guy's amazing Miyazaki sleeve tattoo
One fan's gorgeous tattoo tribute to the master animation auteur.
57.
University of Maryland investigates racist, sexist frat email
"Don't invite any n****r gals or curry monsters or slanted eye chinks, unless they're hot."
58.
Nickelodeon picks up new K-pop-inspired series 'Make It Pop'
Musical comedy about three classmates who come together to start their own K-pop band.
59.
Geography Fail: Thailand is not Taiwan
San Jose Mercury News headline claims "Taiwan hunts for shrine bomber."
60.
News crew robbed at gunpoint during live broadcast
KTVU reporter Cara Liu was going live when a nearby news crew was attacked.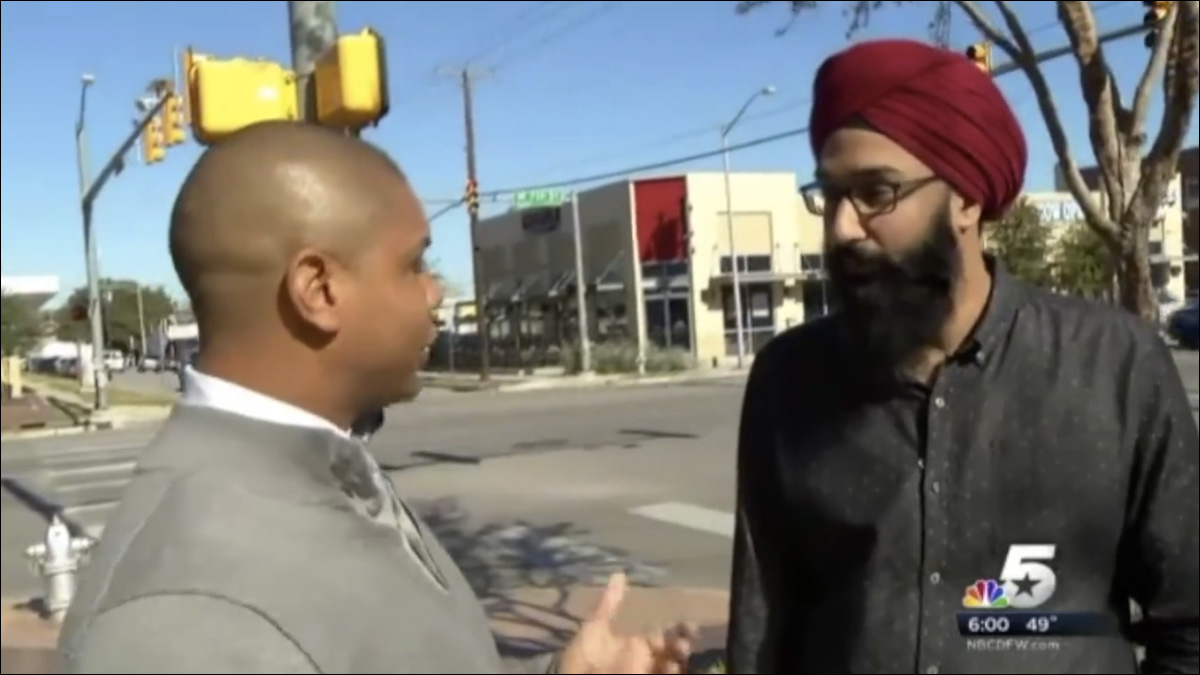 61.
Sometimes racism has perfect timing
Sikh man's TV interview about racism gets interrupted by someone yelling "F*ck you, terrorist!"
62.
Man wanted in attacks on Asian women in NYC found dead
25-year-old Tyrelle Shaw, suspected in at least four assaults, apparently took his own life.
63.
72-year-old woman dies after being shoved to the ground
24-year-old Tajanetta Downing is accused of fatally assaulting Yuzhen Lei in Chinatown.
64.
Museum ends kimono-wearing promotion amid protests
Critics accused the MFA's interactive exhibit of cultural appropriation.
65.
Teens terrorizing Asian-owned businesses in Brooklyn
Chinese shop owners in Bensonhurst have been repeatedly targeted by unruly youth.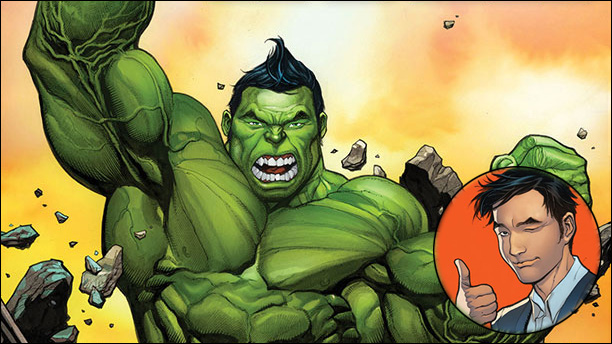 66.
Marvel reveals Amadeus Cho is the new Hulk
'Totally Awesome Hulk,' written by Greg Pak and drawn by Frank Cho, hits shelves in December.
67.
Sikh kid films bullying classmates call him "terrorist"
Just another day on the school bus for too many kids.
68.
Fan touches LeBron's ball, immediately regrets it
Courtside fan called for interference after knocking ball away from LeBron James
69.
Man arrested for hate graffiti targeting tech entrepreneur
46-year-old Billy Samuels was caught on camera writing "FUCK YOU GOOK" on Justin Kan's garage.
70.
This is Why Jessica Huang Rules Everything Around Me
Watch her unleash Asian Mom Fury on some punk-ass kids in this clip from 'Fresh Off The Boat.'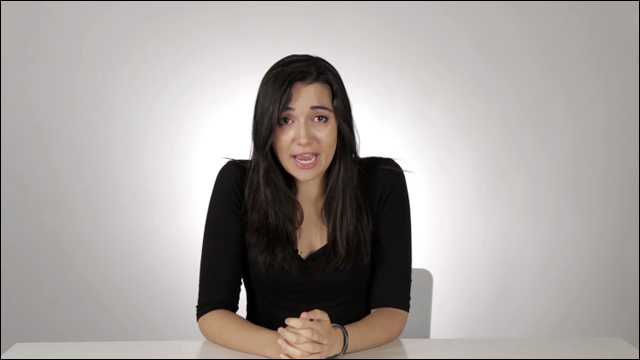 71.
Kids of Asian Immigrants Talk About Their Parents' Sacrifices
This BuzzFeed video had me in tears.
72.
Oh Hell No: Yellowface in the 'Absolutely Fabulous' movie
White actress Janette Tough plays a Japanese character named "Huki Muki."
73.
First official look at Jubilee in 'X-Men: Apocalypse'
Lana Condor stars as the fan-favorite teen mutant at Xavier's School for Gifted Youngsters
74.
Three teens arrested for Chinatown rape and robbery
16-year-old suspects charged in connection with brutal Manhattan attack
75.
The Amazing Story of Reggie Ho, Unlikely Football Folk Hero
Ken Jeong's "30 for 30" short for ESPN tells the story of Notre Dame's legendary walk-on kicker.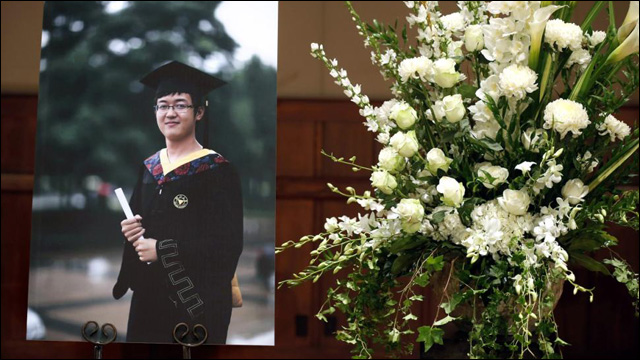 76.
Three teens to stand trial in beating death of USC student
Suspects admitted to targeting student "because he was Chinese."
77.
Missing: 7-year-old Eric Li
Last seen Tuesday morning in Brooklyn
78.
Asians React to Yellowface
In this BuzzFeed video, we offer some thoughts on Hollywood's greatest racist hits.
79.
Bloomingdale's apologizes for Lunar New Year "hat" display
"The use of hats was in no way intended to be disrespectful or insensitive to the Asian culture..."
80.
Tom Cross wins Oscar for Best Film Editing for 'Whiplash'
Film beats out heavy favorites at the 87th Annual Academy Awards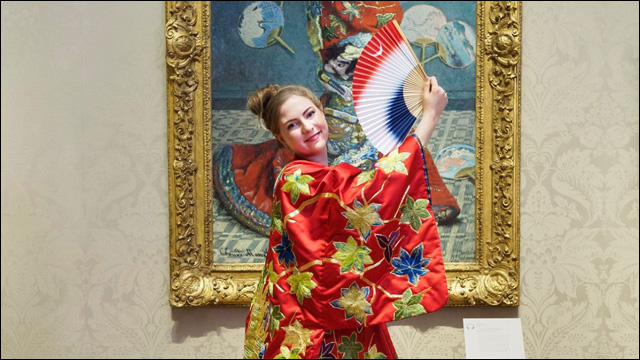 81.
Get Your Geisha On at the Museum of Fine Arts, Boston
Museum-goers invited to do their best impression of Monet's "La Japonaise."
82.
Jeremy Lin had to convince a Hornets security guard that he plays for Charlotte
"Went to the Hornets arena for 1st time and tried convincing security im a player. She said, 'what team?!?'"
83.
David Henry Hwang slashed in the neck in street attack
Award-winning playwright attacked near his home in Brooklyn.
84.
Wall Street Journal tweets "chink in the armor" joke about Chinese president
Can we please retire this expression?
85.
Tech entrepreneur's home targeted with racist slur
Vandal caught on camera scrawling "FUCK YOU GOOK" on Justin Kan's garage door.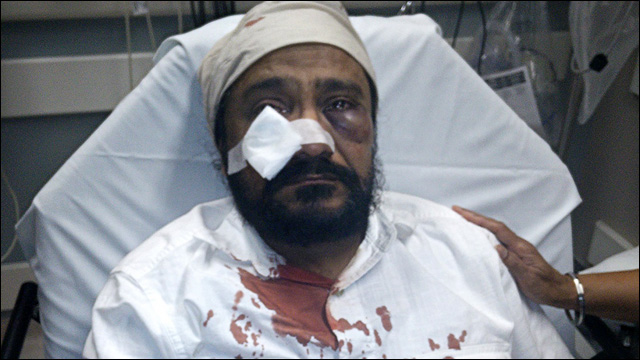 86.
No hate crime charges in attack on Sikh man
Inderjit Mukker was repeatedly punched in the face and called "terrorist" and "Bin Laden"
87.
Woman's racist bus tirade caught on camera
UPDATE: 55-year-old woman arrested after multiple incidents reported around Sydney
88.
Filipino workers file labor lawsuit against popular bakery
Eleven guest workers are suing L'Amande French Bakery for exploitation, discrimination and trafficking.
89.
Driving instructors get pranked by a pro racer
Watch pro driver Leona Chin scare the crap out of unsuspecting driving school instructors.
90.
Scarlett Johansson signs on to star in 'Ghost in the Shell'
Another anime classic gets the Hollywood whitewash treatment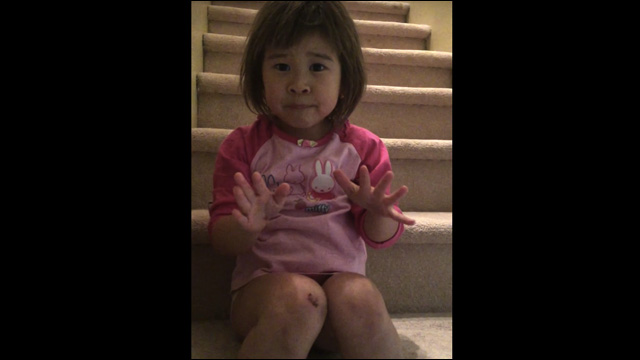 91.
6-year-old drops knowledge on her divorced parents
"If I can be nice, I think all of us can be nice too."
92.
Of course Donald Trump has a "Where are you from?" moment.
"I was born in Texas, raised in Colorado."
93.
Do you turn red when you drink? There's a tonic for that.
Before Elixir claims to be a safe, natural and effective way to fight the flush.
94.
Of course, a white woman played Manny Pacquiao on 'SNL'
'Saturday Night Live' spoofs Maywather/Pacquiao fight... with Aidy Brant as Manny.
95.
Memoji Keyboard allows you to emojify yourself
Create and send personalized animated emojis. No yellow skin necessary.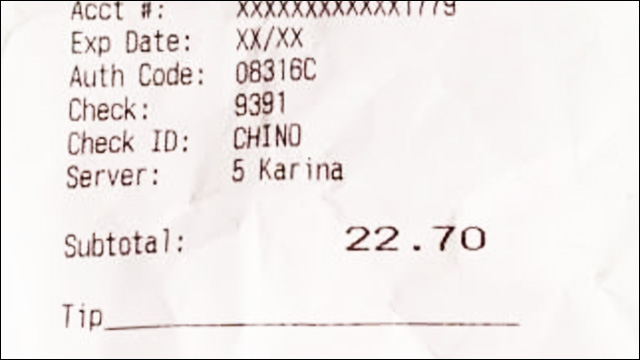 96.
Asian customer referred to as "Chino" on restaurant receipt
According to the folks working at The Golden Pear Cafe.
97.
Penn students allege hate crime in racial altercation
"We'll kill you -- you don't belong here."
98.
Carly Fiorina, too, says "industry" of Chinese women giving birth in America is a "festering problem"
Another Republican presidential candidate gets in on this week's China-bashing.
99.
"You Indian piece of shit!" yelled the frat boy.
USC's Student Body President speaks out after racist fraternity house altercation.
100.
Mike Huckabee thinks he's funny, tweets racist dog joke
"I trust Bernie Sanders with my tax dollars like I trust a North Korean chef with my labrador!"
Hell of a year. Stay Angry, my friends.