Not necessarily the angriest, just the most viewed posts of 2014.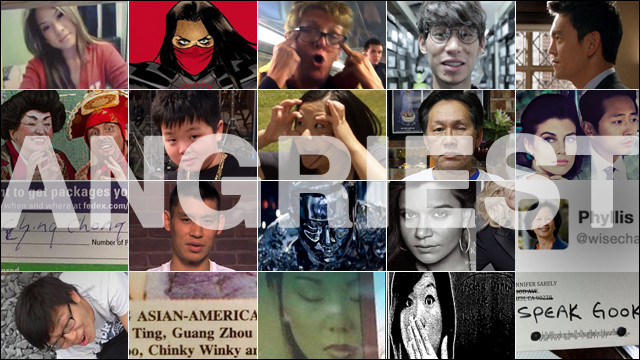 We come to close of another eventful year. So here are the Angriest Posts. Not necessarily the angriest, just the 100 most viewed and shared posts from this blog in 2014, for better or for worse, based on website metrics.
Hell of a year. One last look back: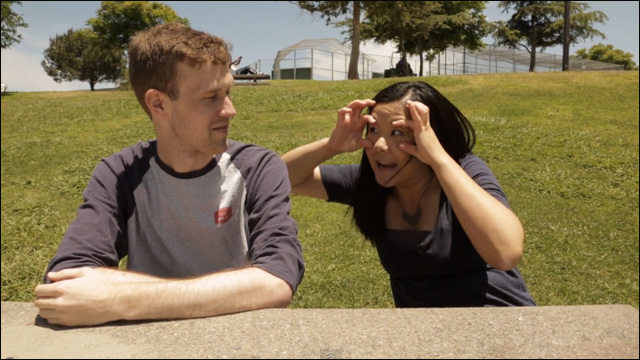 1.
If Asians Said The Stuff White People Say
"No, where are you really from?"
2.
This chef doesn't want Asians to eat his food. He doesn't even want Asians to eat near him.
Lawsuit alleges Cesar Ramirez referred to Asians as "shit people," purposely served them inferior cuts of meat.
3.
ABC orders 'Fresh Off the Boat' to series
Comedy series, based on Eddie Huang's memoir, stars Randall Park, Constance Wu and Hudson Yang
4.
Facebook features Sikh man in video, racists can't handle it
Commenters call Vishavjit Singh "raghead," "terrorist" and "ISIS," among other hateful remarks.
5.
Asian woman turns the tables with "White Fetish"
"Your ancient traditions are so majestic."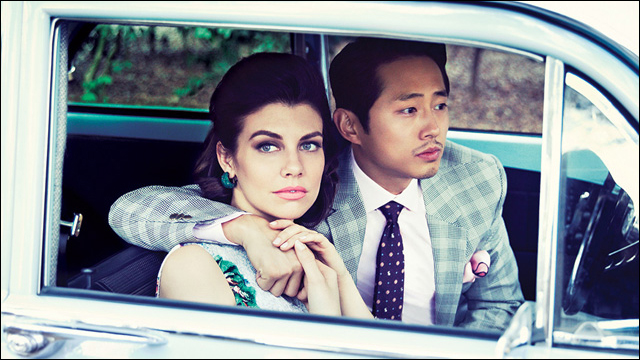 6.
Proof that Glenn & Maggie are the hottest couple on TV
If your favorite Walking Dead couple took engagement photos, this is how they would look
7.
Do New Yorkers still recognize Jeremy Lin?
Former Knick returns to the city that gave birth to Linsanity, sits on a park bench. Waits.
8.
YouTube star surprises parents by paying off mortgage
Rapper/comedian Timothy DeLaGhetto presents mom and dad with $210,000 check
9.
Angry Reader of the Week: Arden Cho
"Follow your heart and don't be afraid to fail because only through failure do you learn to succeed."
10.
Fresh first look at 'Fresh Off the Boat'
Just an ordinary family pursuing the American Dream...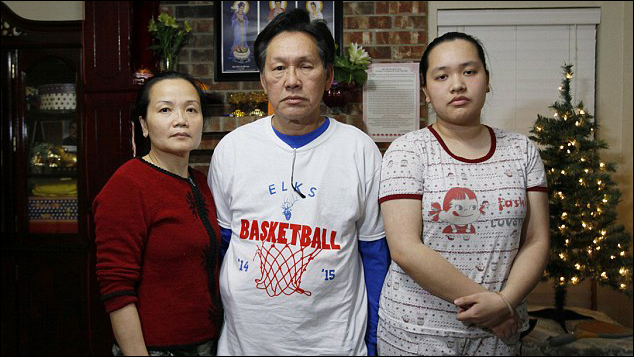 11.
Meet Mark Wahlberg's hate crime victim, 26 years later
Hoa Trinh says he forgives Mark Wahlberg for the 1988 assault.
12.
The Most Racist Tour Guide in San Francisco
Disgruntled guide tells tourists "F*ck Chinatown" on her apparent last day on the job.
13.
What's up with the yellowface on How I Met Your Mother?
CBS sitcom's latest "Slapsgiving" episode features lots of wind chimes and shit
14.
They assumed their adopted son was Chinese. They were wrong.
Parents raised their adopted son to appreciate his Chinese roots, only to realize the kid is Korean.
15.
This Harvard Business School professor was overcharged $4 for Chinese takeout. Now he's going to make them paaaaaay!
Ben Edelman ordered from an outdated online menu. Now he wants justice.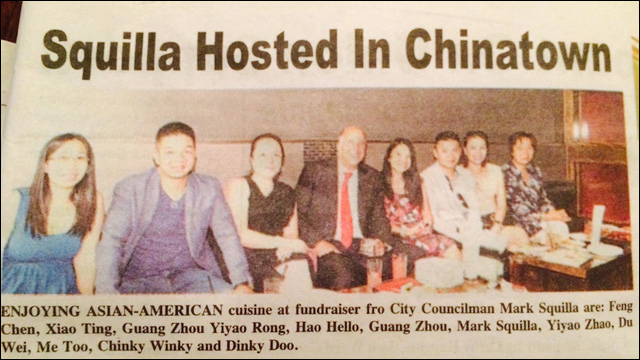 16.
Philadelphia paper prints photo caption with racist names
"Me Too, Chinky Winky and Dinky Doo."
17.
Research Study seeks Asian Americans who drink alcohol
Where do I sign up? In the name of science, of course.
18.
Because we needed an "Ultra Rich Asian Girls" reality show
'HBICtv' follows "the daughters of affluent Chinese Canadians living in Vancouver."
19.
Do not watch this music video: "Get In My Car." I can't even.
The latest pop music train wreck from the makers of "Chinese Food" and "Friday"
20.
The Greatest Business Card Ever
Chen Guangbiao is the "Most Well-known and Beloved Chinese Role Model," among other things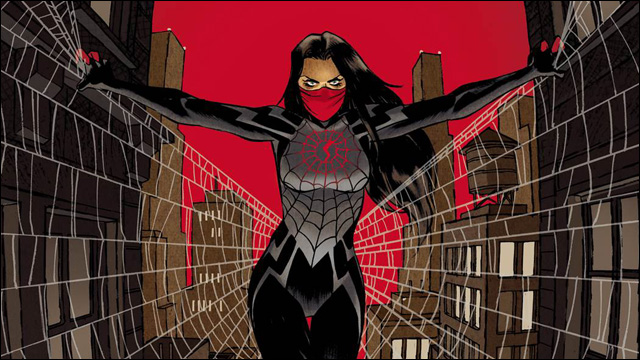 21.
Meet Marvel Comics' new Asian American Spider-Superhero
Cindy Moon, aka Silk, was bitten by the same radioactive spider that gave Spider-Man his powers
22.
I graded the AP World History exam and all I got was this lousy racist t-shirt
"Rampant cultural appropriation, cultural insensitivity, and straight up racism" at annual exam reading
23.
So you didn't get a snow day. Respond with racism and sexism.
Stay classy, University of Illinois.
24.
NYPD messed with the wrong human rights lawyer
Chaumtoli Huq was arrested for standing on the sidewalk while waiting for her kids to use the bathroom.
25.
Your son becomes a man in this weird Old Spice commercial
"Old Spice! Look what you've done!"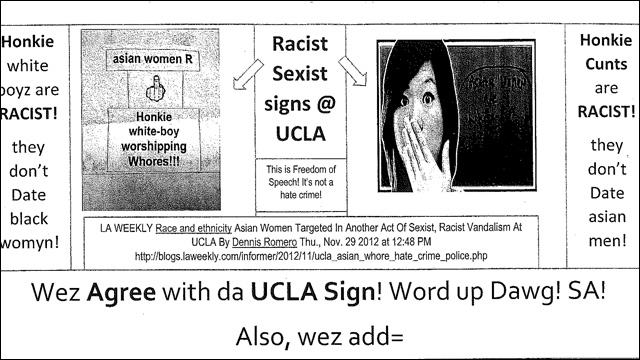 26.
Anonymous racist flyer sent to UCLA Asian American Studies
Student groups call on UCLA leaders for support of Asian Pacific Islander community
27.
This Harvard Business School professor messed with the wrong restaurant. The internet does not approve.
Ben Edelman apologizes. Also, this apparently isn't the first time he's pulled this shit.
28.
Mark Wahlberg wants you to officially forget his hate crime
Marky Mark has applied to have his 1988 assault conviction removed from his record.
29.
Arthur Chu is the gangster gamer of Jeopardy!
Controversial contestant uses game theory and smacks down Twitter haters
30.
Figure skater Mirai Nagasu snubbed for U.S. Olympic team
Ashley Wagner named to American squad despite fourth-place showing at U.S. championships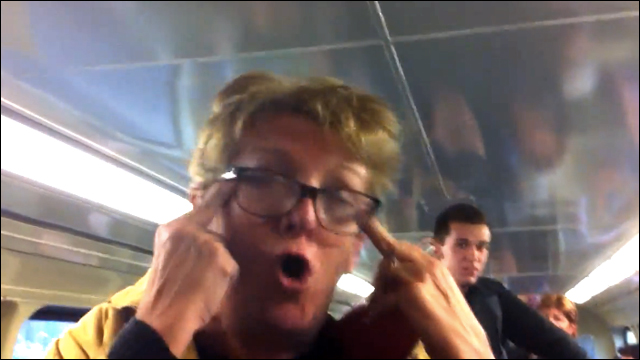 31.
Australian woman's racist train rant caught on video
"What's wrong with Hong Kong? Why did you come to this country? This is our country."
32.
Why are dumbass people so eager to make this racist gesture?
The timeless, international symbol for "chink"
33.
Dear Readers
In Which I Ask For Your Support
34.
Avril Lavigne's latest single is called "Hello Kitty." The music video is as bad as you could imagine.
Gwen Stefani was doing this sh*t like ten years ago.
35.
How I Met Your Mother creators sorry for all the racism
Hit sitcom's latest "Slap Bet" episode went full faux-riental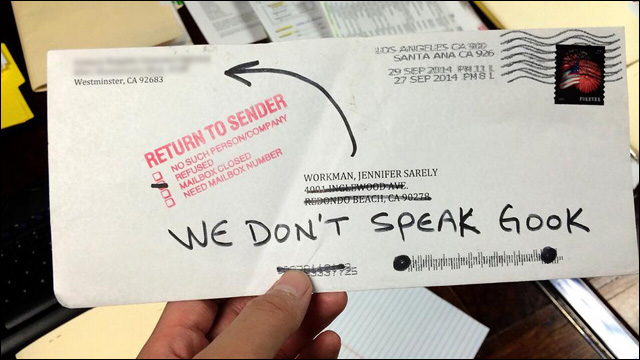 36.
The Most Racist Reason to Send Back a Letter
Return to Sender: "WE DON'T SPEAK GOOK"
37.
UC Santa Barbara student gang raped, beaten
Suspects described as group of Asian males
38.
Sears employee fired for racist remark
"Let me guess, you just came off the boat?"
39.
Badass Bruce tattoo packs a punch
Now that's what I call a 'fist of fury'
40.
Hate, Fear and Lies: How Anti-Affirmative Action Haters Are Shoveling Bullsh*t about SCA5
Guest Post by OiYan Poon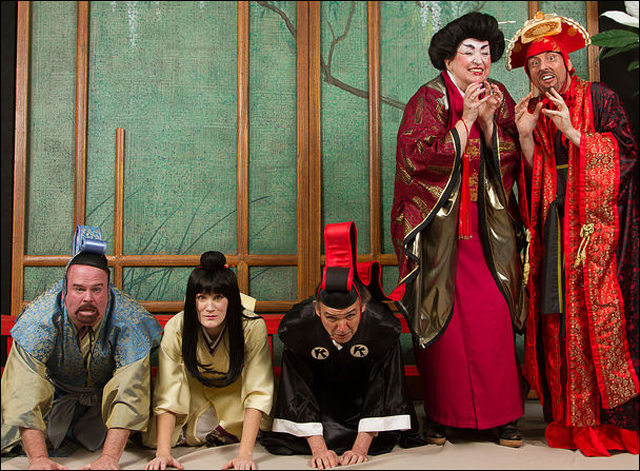 41.
Real-life yellowface! Now playing in Seattle.
"It's a fun show. I personally have never heard any complaints."
42.
Reality show seeks "Ultra Rich Asian Girls of Vancouver"
Casting call and open auditions on June 26. Because you can make reality show about anything.
43.
SNL's Asian American Doll: The Doll That's Asian American
"We made her from a place of fear."
44.
Hey, Jeremy. Need a place to stay in LA? Try Craigslist.
"Room available (Asian American NBA point guard preferred)"
45.
Fund This: Post-production for Twinsters
A documentary about twins, separated at birth, reconnected through social media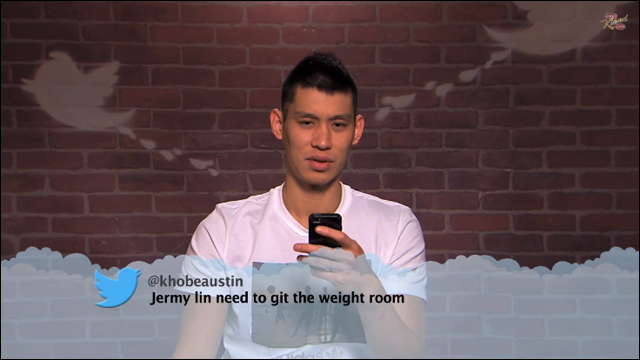 46.
Jeremy Lin reads "Mean Tweets" on 'Jimmy Kimmel Live'
"Jermy lin need to git the weight room"
47.
Classy, Ashley. I'm sure Mirai felt the same way.
"Bullshit."
48.
See Mindy Kaling's hilarious Harvard commencement speech
"Most of you will go on to the noblest pursuits, like helping a cable company acquire a telecom company."
49.
MTV seeks "Asian American Best Friends" for reality show
Casting "fun fashionistas" who are "proud of their Asian American heritage."
50.
This Ferguson business owner is tired of Darren Wilson supporters and their bullshit
"I am speaking English, do you understand that? You stupid jackass!"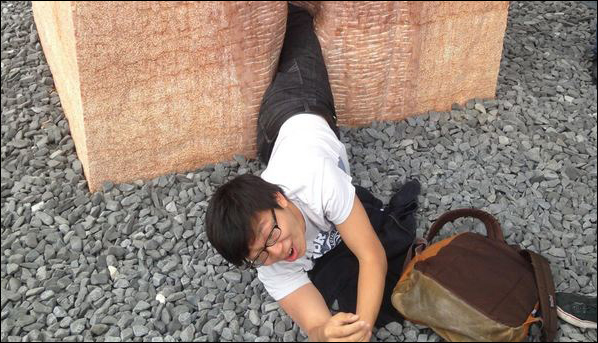 51.
Student gets stuck in giant stone vagina
German firefighters were called to rescue an American student from a six-foot vagina sculpture
52.
South Dakota House passes racist anti-abortion bill. Because of all the Asians.
NAPAWF calls the sex-selective abortion ban "a wolf in sheep's clothing"
53.
Angry Reader of the Week: Hudson Yang
"I'm all about the bling — cha-ching, cha-ching! That's a joke, yo."
54.
Mom who faked son's cancer sentenced to probation, jail time
Sandy Nguyen convinced her 6-year-old son that he was suffering from leukemia.
55.
Casting Call: Fresh Off the Boat
Do you know any Asian kids who can play the young Eddie Huang?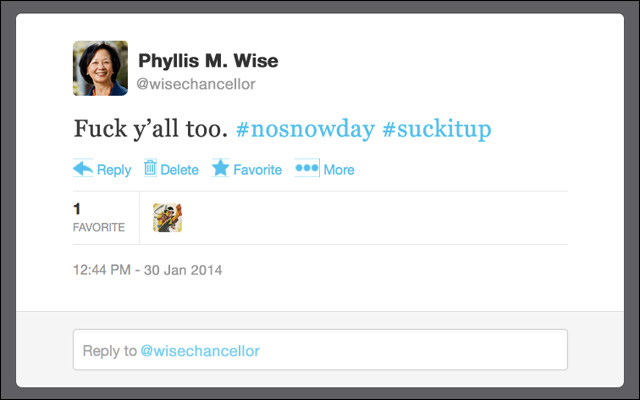 56.
University of Illinois Chancellor responds to Twitter hate
"Racist, intimidating or culturally derogatory epithets have no place in any debate in any circumstance."
57.
Kristina Wong wants reparations for Yellow Fever
Watch her tear shit up on Myx TV's reality series 'I'm Asian American and...'
58.
Brooks Brothers is selling a pair of chopsticks for $245
That's $122.50 per stick.
59.
Just another "Asian Guy" getting coffee
Joseph is the latest recipient of a racial receipt
60.
Elaine Chao apparently can't be from Kentucky -- "She is Asian."
Kentucky political operative under fire for racist tweets targeting Mitch McConnell's wife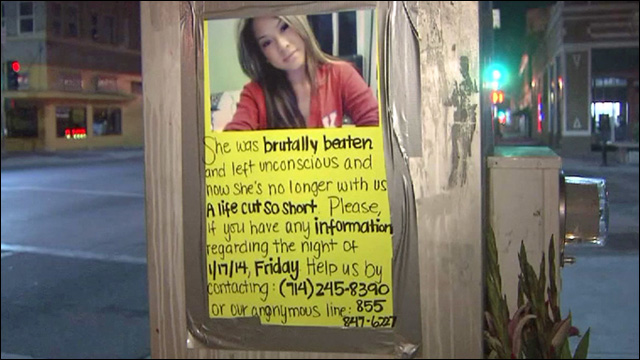 61.
23-year-old woman brutally beaten outside nightclub
Several suspects sought in fatal assault that left Kim Pham brain dead
62.
Yuki Togashi is a fan favorite at NBA Summer League
20-year-old guard attempting to be the second Japanese player to make an NBA roster
63.
Jeremy Lin talks to the guy who wrote "The Linsanity Sham"
Also... Jeremy keeps it real with the kids!
64.
How to Stage Your Show Without Being Super Racist
Some "friendly unsolicited pointers" for the Lantern Theater Company's production of 'Julius Caesar'
65.
How to Put On Pants Without Using Your Hands
An epic 44-second spectacle of hands-free ass-wriggling proves it can be done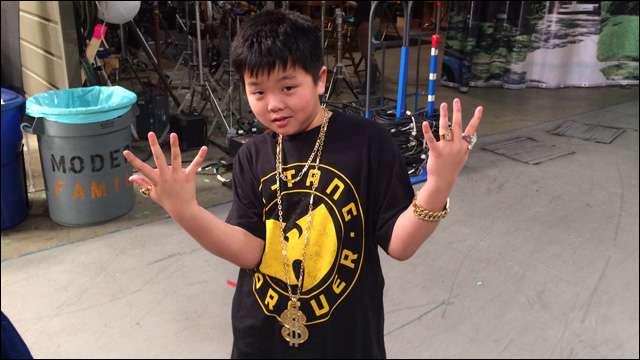 66.
Hudson Yang to star as Eddie Huang in 'Far East Orlando'
ABC comedy pilot based on the memoir 'Fresh Off The Boat'
67.
Jeremy Lin wears "I Can't Breathe" shirt
Joins teammates in gesture of protest against police brutality.
68.
Constance Wu and Randall Park cast in 'Fresh Off The Boat'
Based on Eddie Huang's memoir, ABC comedy pilot will focus on Chinese family in 1990s Orlando
69.
Angry Reader of the Week: Randall Park
"My favorite comedy happens when really dumb things are made by really smart people."
70.
Do you think Steven Yeun is sexy? Then you must see this.
The Walking Dead star shares a fanny pack-tastic photo from his super-dorky past.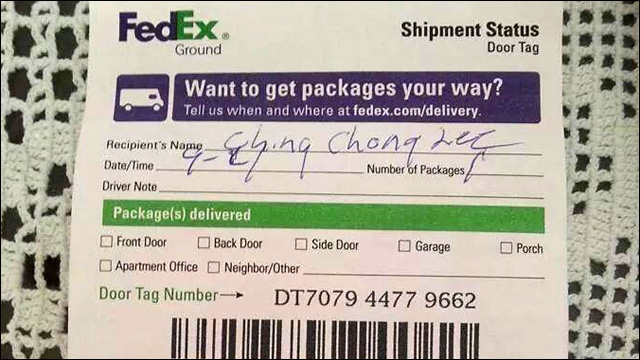 71.
FedEx employee refers to package recipient as "Ching Chong"
Sorry, nobody here by that name. Also, you ought to be fired.
72.
Still no Asian Americans on Saturday Night Live
38 years of SNL's diversity problem, all in one chart
73.
Two women to stand trial for murder of Kim Pham
Undercover cop posed as inmate to get Vanesa Zavala to talk
74.
Racial bullying may have pushed teen to suicide
13-year-old Emilie Grace Olsen fatally shot herself in her bedroom.
75.
Jeremy Lin dunks on mom. And it's awesome.
Poor Mrs. Lin. She never saw it coming.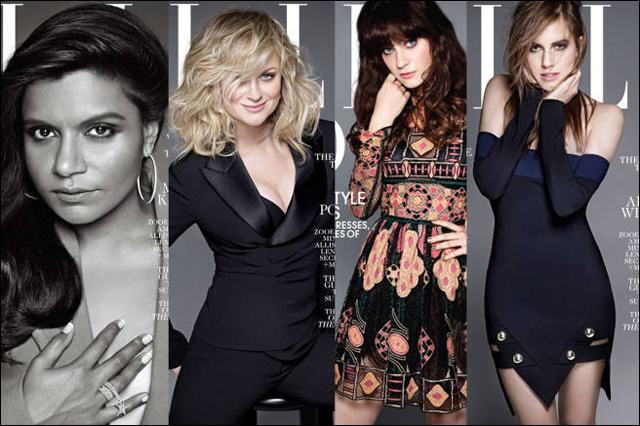 76.
There's something different about Mindy Kaling's Elle cover
Mindy looks awesome, but she gets a significantly different look than her fellow cover gals
77.
McDonald's versus the Elderly Sitting Koreans
Flushing McDonald's is the happening hot spot for Korean seniors, much to restaurant's dismay
78.
This is not a good way to respond to a negative Yelp review.
Bac Nguyen, owner of Ninja City Kitchen and Bar, tracked down and sent threatening messages to a customer.
79.
UPS calls customer "chink" in delivery documentation
Now shipping with racial slurs
80.
Asians! Have you told your parents "I love you"?
Video captures Asian parents reacting to kids saying "I love" -- some for the first time.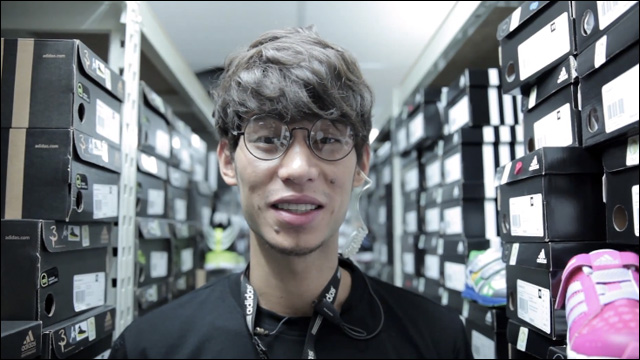 81.
Jeremy Lin goes undercover as Adidas store employee
Taipei customers can't believe it's Jeremy under that righteous wig.
82.
Fox News panelist argues internment camps were justified
Thus, "profiling would be at least a good start" in the war on terror.
83.
Honolulu road rage incident caught on video
After video goes viral, driver turns herself into police.
84.
Ignorant sh*t you shouldn't say to an adopted child
Mom creates photo project using the racist comments people have said to her daughters
85.
Couple arrested for having sex on roof of Chipotle
Michael Suh and Nicole Germack were caught toasting their tortillas on top of the neighborhood burrito joint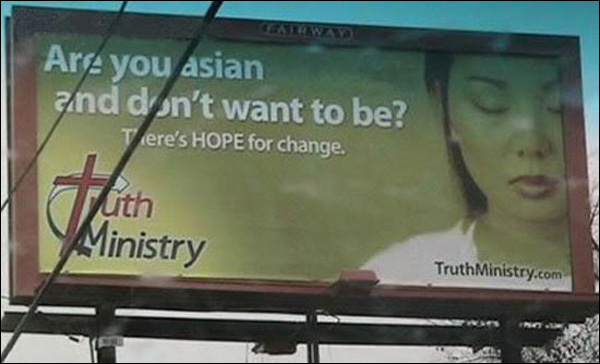 86.
"Are You Asian and Don't Want To Be?"
All these years later, this fake billboard keeps making the rounds.
87.
Does Sephora have an Asian problem?
Customers with Asian names and/or Asian-origin email addresses say their accounts were blocked.
88.
Ice cream customer told to "go back to China"
Ruining ice cream with racism. Not cool, Scoop Coop.
89.
The Diversity Gap in the Academy Awards
You knew it was bad. This infographic shows how bleak it really is.
90.
Trying to make sense of the Isla Vista killings
Here's all I can come up with, for now: fuck this guy.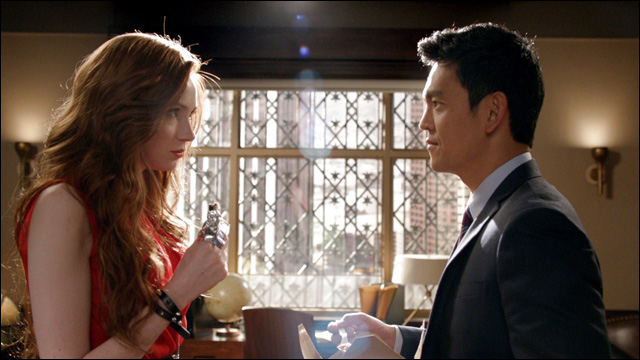 91.
ABC cancels 'Selfie'
Well, that was fun while it lasted.
92.
Awkward Moments Only Asians Understand
"No, where are you REALLY from?"
93.
So who's getting a red envelope?
Gung Hay Fat Choy
94.
Students chant racist taunts at Indian basketball player
"We want Slurpees"
95.
Rapper Joe Budden posts racist photo of Sikh man
"Not on my watch Homeboy!"
96.
The Terminator is back... and he is Asian.
Lee Byung-hun stars as the sci-fi action franchise's latest cyborg villain.
97.
Angry Reader of the Week: Patricia Ja Lee
"My taxes have me labeled as a performing artist. However, I identify most often with being a student."
98.
Who will answer for Allison Liao's death?
Driver was issued two tickets in the accident that killed a 3-year-old. The judge dismissed them in 47 seconds.
99.
Home invasion victim offers to pay for robbers' education
To the men who robbed Dr. Victor Ho: if you turn yourselves in and do the time, he'll pay for your tuition.
100.
Things get bloody when cops arrest 84-year-old jaywalker
NYPD gets tough -- waaaaaay too tough -- on jaywalking
Like I said, hell of a year. Stay Angry.